Life Insurance Portfolio Analysis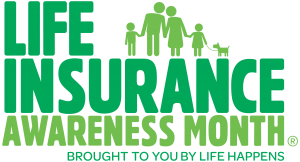 September is Life Insurance Awareness Month (#LIAM18) and this month is a good reminder to complete a "check up" on your life insurance portfolio.
If you have a life insurance policy that was purchased more than four years ago, it is not performing as illustrated.
What are your options with regard to that policy?
AUCTORIS has created a Life Insurance Audit Process that is designed to help you determine what your options are with regard to your existing life insurance. We review your policies for Purpose, Performance, Projections, Carrier Rating, and Ownership.
PURPOSE: Has your reason for purchasing life insurance changed? Goals typically change over time.  The purpose for which life insurance was originally purchased may no longer exist. Other needs may have developed.
PERFORMANCE: How has the policy performed? A review of a policy's performance determines how the policy has performed since it was acquired. What will happen to the policy in the future? Is the policy going to lapse?
PROJECTIONS: Will show whether more premium payments will be required in the future based on current performance.
CARRIER RATING: Has the life insurance Carrier's Rating changed since the policy was purchased? Are there any financial concerns about the carrier?
OWNERSHIP: Is the ownership of the policy appropriate in light of current goals and tax law? There may be a more efficient way to own or pay for the policy.
Contact us to begin the process.
A Life Insurance Portfolio Analysis process begins with you giving AUCTORIS the authority to review your current life insurance by obtaining an "in-force Illustration" (a report from your current life insurance carrier showing how the policy is performing). The Life Insurance Portfolio Analysis Report will illustrate opportunities, if any, to improve your life insurance.  For example, some opportunities may involve reducing premiums, increasing death benefits, or leaving a policy unchanged. Other opportunities might include: diversification among life insurance carriers, conversion to permanent insurance, and obtaining a guaranteed death benefit.
MHS 1978-2016