Post from M Financial Group Community News
https://news.mfin.com/community/why-miac/
Richard Hartmann, co-founder of M Member Firm AUCTORIS in Denver and Chair of the M International Advisor Conference (MIAC), works exclusively in the ultra-high net worth wealth succession space, nationally and internationally. We asked Richard about his experience in the international market, his outlook on the opportunities available there, and how MIAC can benefit Member Firms and advisors who want to expand their scope.
Endless Opportunities Are Out There
"I began expanding into the international market four years ago. I have since told our story and carried our industry's best practices to Columbia, Panama, Peru, Chile, Spain, Mexico, Switzerland, and the U.S.
"My initial visit to any country wasn't to acquire new clients, but to ask if what we do would be helpful to high net worth families focused on perpetuating family wealth. Every country had positive feedback.
"I've learned a lot about taxes and people throughout the world on my trips with M. As we traveled from country to country, I wanted to share our best practices and products with educated high net worth families, particularly in countries with 'death taxes.' Wherever I went, I found there was little or no knowledge of our products, or how they can help in maintaining family businesses and perpetuating lifestyles."
Why Explore the International Market?
"I am passionate about M developing international markets with our carrier partners for several reasons. They are totally untapped markets, from funding buy-sell agreements, protecting a business against the loss of a key executive, financing executive benefits, and most of all the funding of death taxes to preserve the goose that lays the golden eggs, the family wealth and businesses. Another reason is the superior quality of U.S. life products compared to what they have available locally.
"Finally, the faster we begin penetrating the various markets – Asia, Latin America, Europe – and communicating our experience, the faster M will be recognized by international advisors such as attorneys, CPAs, trust officers, and asset managers as the organization to work with when planning to preserve wealth and private businesses."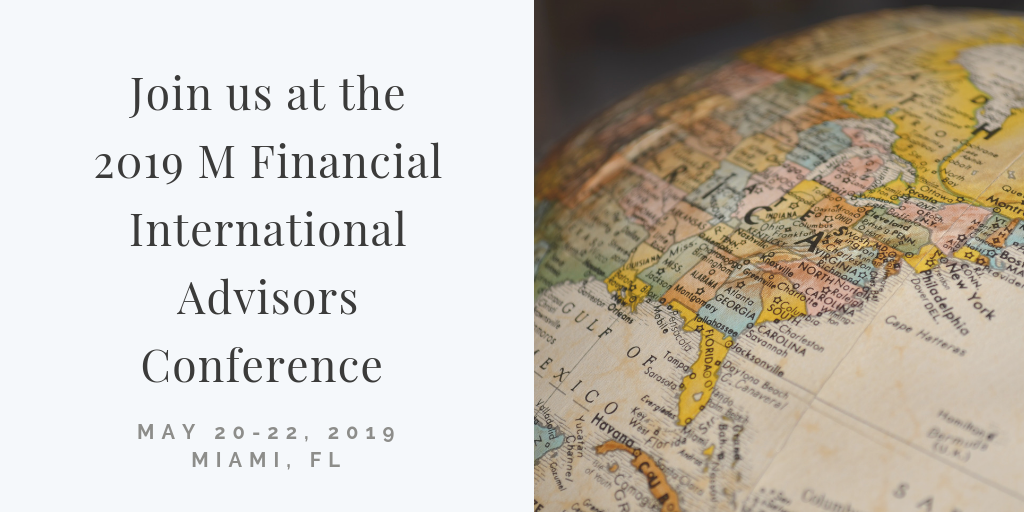 Why Attend MIAC?
"First, to learn about the opportunity to capture international business in their own cities and states while others walk by it. Second, to expand our thinking and drop provincial industry norms about what is happening in the international market. Third, and far from least, to jump in and become leaders in this exciting and ever-expanding market."
Where Do You See M in Five Years?
"With the rate of change in the world, in a business driven by entrepreneurs, M Member Firms have the opportunity to really disrupt the market by responding to the needs of wealthy global clients who want the sophistication and simplicity of our products. M has an opportunity to lead, not just go at the pace of our competitors, and get a share of this incredible market.
"I see some Member Firms seizing the opportunity, hiring bilingual people, perhaps people in the U.S. earning their master's and doctorate degrees, and rapidly growing with a specialist for each country or region. The firms who do this first will establish a market share, and more importantly, develop long-term relationships with top professionals who work with ultra-wealthy families in their area. The opportunities for growth really are endless."
You can talk to Richard, along with many other leading international experts, at MIAC in Miami, May 20–22. Register today!